It's been a while since I did anything on here. It didn't take much for my boy
Chris
to convince me to do an anti-BP poster. With all the oil spill news, I have grown to love the BP logo. It says we're simple, professional, and we care about our environment. Just the fact that an oil company decided to go green way after the movement begin makes it that much more inviting. You know why people are still pumping their tanks at BP? Because they've created a branding that will make you believe that they care. For the graphic below, I recreated the BP logo and glorified it while subtly pointing out the obvious. Color psychology will play a huge role in convincing you that this is a peaceful and calming design.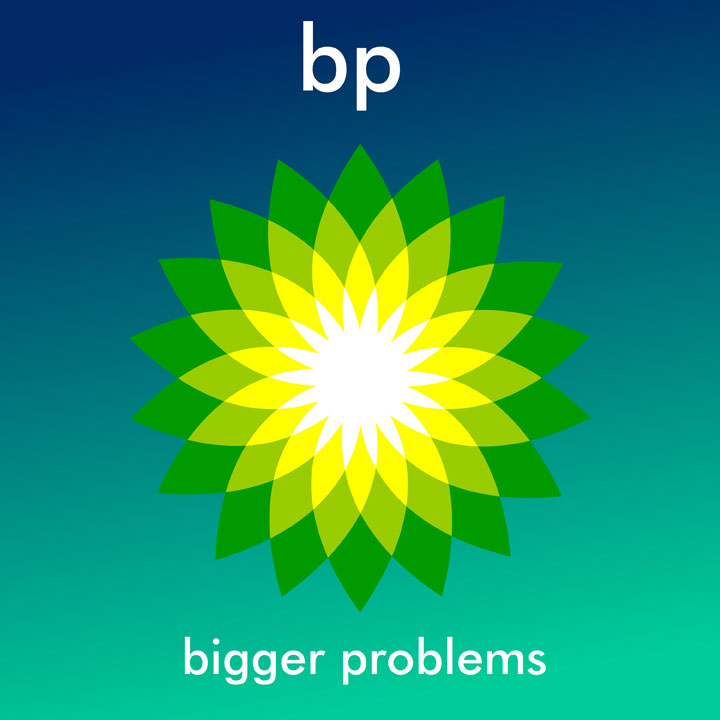 This one was done just to show how much fun
BP CEOs are having
out there. Care to join?